Aircraft Electrician 3 – Melbourne, FL
Aviation Personnel •
Melbourne, Florida, United States
Position Type:
Contractor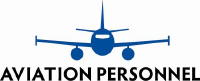 Job Description:
Position:
Aircraft Electrician 3 – Melbourne, FL
Only qualified candidates with the below experience will be considered for this position.
Job Description:
Performs all duties required to lay out, fabricate, and install electrical wiring, fiber optic or coaxial cable on aircraft.
Checks, tests, and troubleshoots electrical systems for conformance to specifications and performs repair, removal, and reinstallation of wiring as necessary.
Cuts wire to length, strips insulation from wire ends, and insulates connections with plastic sleeves.
Attaches wire or complicated electrical systems to fixtures and accessories such as transformers, instrument panels, and switchboards with fasteners such as bolts, screws, or solder.
May monitor and verify quality in accordance with statistical process or other control procedures.
Job Requirements:
High school diploma or equivalent
4 years of additional education and/or related experience
Experience in cable assembly fabrication, modification and/or installation.
Familiar with Aerospace Standard AS50881 Wiring Aerospace Vehicle and MIL-DTL-38999 connector termination, assembly and installation.
Aviation Personnel currently offers:
.50 per mile up to $200.00 Travel Pay on your first check, plus a $100.00 Monthly Bonus!
Aviation Personnel offers great benefits like: Holiday Pay, Vacation Pay, $100.00 referrals fees and Direct Deposit. Cash Advances Available
Did you know Aviation Personnel GUARANTEES Highest pay package at every location we have openings? Plus we have Travel and Retention on all of our openings as well.
Give us a call (817) 244-2125 for details.
We look forward to helping you find your next assignment.
Job Requirements:
Salary Range:
–
Relocation:
Travel:
Job Ident #:
3202
Company Overview
Aviation Personnel
4756 Highway 377 South
Fort Worth, Texas 76116 USA
www.aviationpersonnel.net
We're not just building aircraft.
We're building relationships.
Aviation Personnel is recruiting experienced, qualified technical and professional personnel for the following aviation/aerospace industry positions:
A&P Mechanics Structural…
Benefits:
Holiday Pay, Paid Vacation, Free Direct Deposit, Cash Advances Available.
We pay Referral Fees!
Please recommend someone to us!!
Source: JSfirm